We have a new private chatbox at the bottom of the forum as the other one we had anyone could join in from outside. The new one only allows members to join in. go to the bottom on the forum and the bottom box says chatbox, on the the top right of the box you will see log in click on this and it will auto log you in with your user name.
Here is a screen shot of it, its under the who is on line section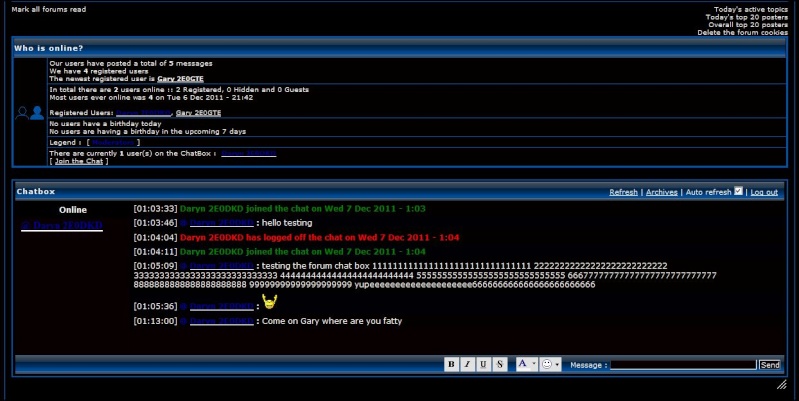 Its real easy to join in the live chat box, all you do is click on LOG IN in the top right of the chatbox as ringed on the diagram below. Ignore the colour of the box as this diagram is taken from my other site

Next all you have to do is write in the Message box at the bottom right of the chatbox and then click on Send, as in the diagram below.