Ok the first thing to do is join photobucket which is free of charge, cant remember how much storage space you get for free but it is alot.
http://photobucket.com/
After you have created your album on photobucket and uploaded your photos then its time to put some of them over onto the forum and your post.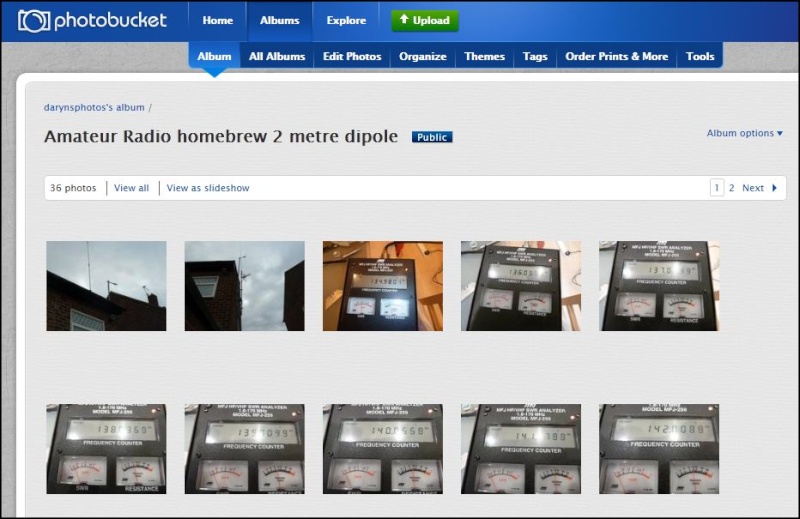 After looking through your photos and decided which one you want to put on all you do is hover over the photo and you will see a few lines of code appear. Click on the IMG code to copy it.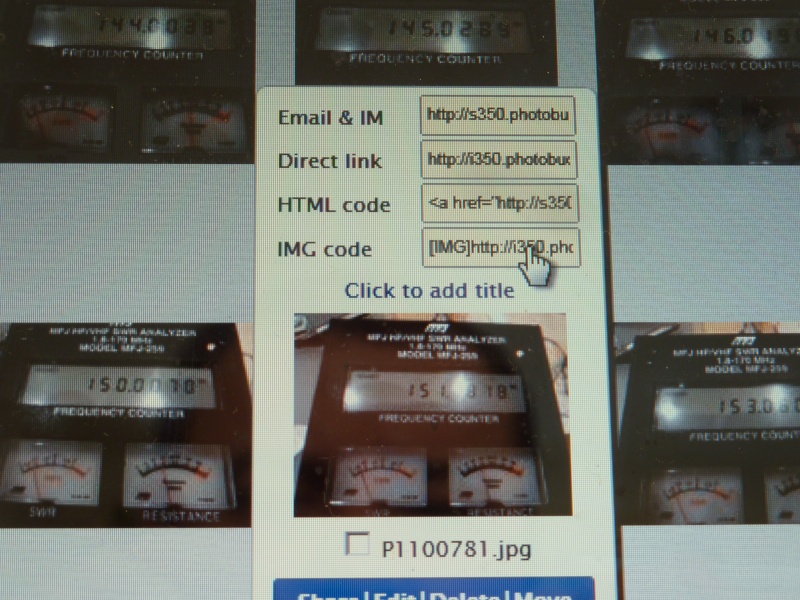 Back to the forum, now at this point you can start with your description/review or go straight ahead and put the photo on and add text later.
Yes I know there is a spelling mistake and there will no doubt be a few more along the way lol it should be write not wright hehehehe. Thought I would let you know before you let me know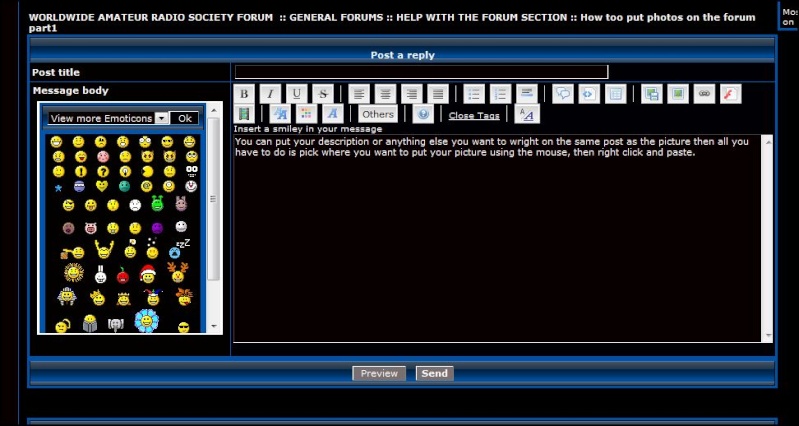 Now right click on the screen where you want to put the photo and a box will appear.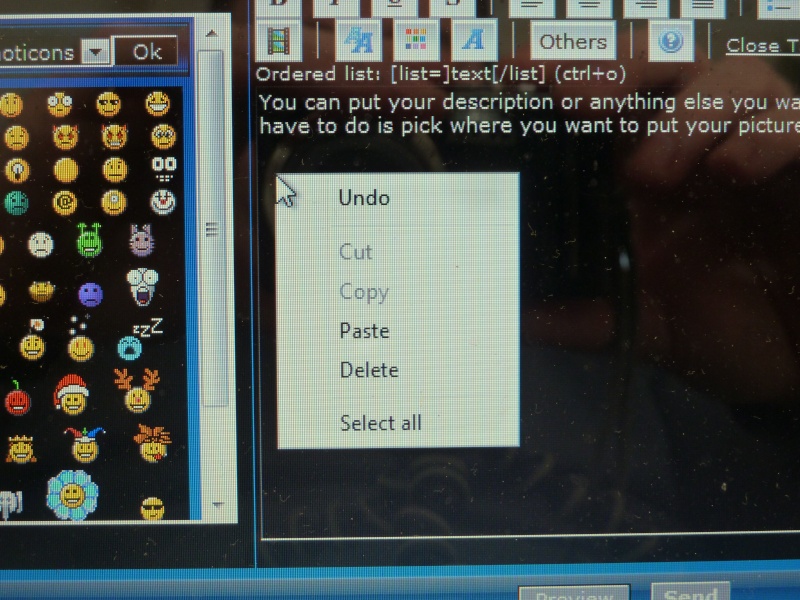 Click on paste and your code will appear on the screen.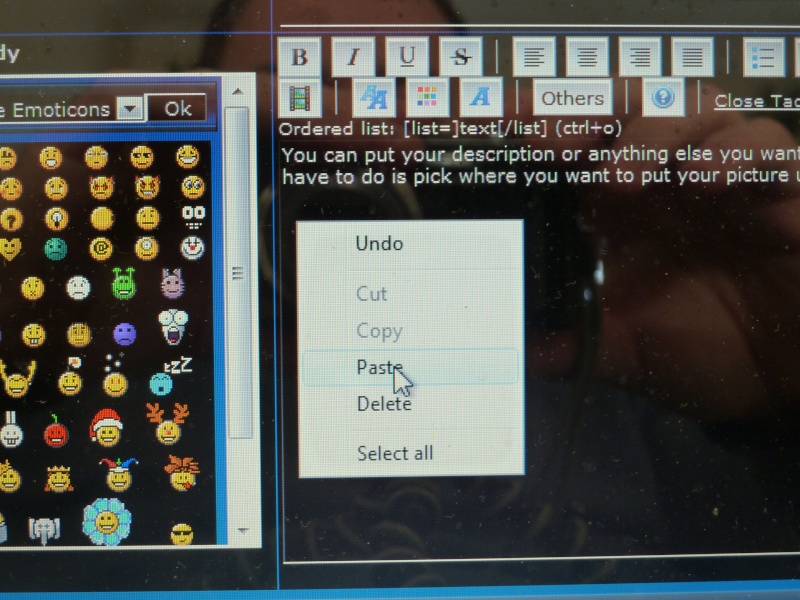 At this point you can either click on send or click on preview to see what you have first.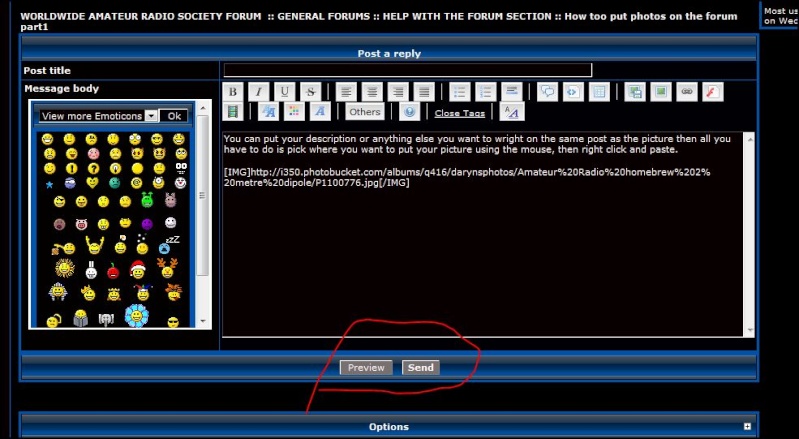 Here is mine on preview, if you are happy click on send or add more description or photos or delete which ever you think is best.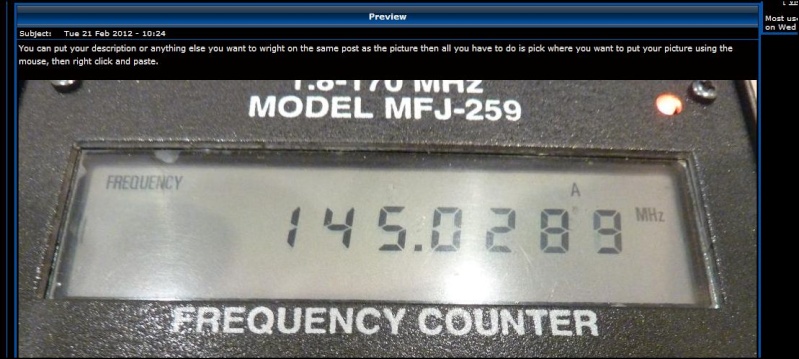 MORE TIPS
Once you have put your photos on photobucket and used them on the forum dont move the photos around on photobucket or move them to another album as they will not appear on the forum.
If you make a mistake or want to add more photos are descriptions at a later date go back to the post and click on edit, then you can add or delete as necessary.
Hope this helps any questions then please ask away.