THIS HOW TOO WAS DONE BY MY GOOD FRIEND DEL ON MY TRAVEL FORUM. I WILL SHOW ANOTHER WAY TO PUT PHOTOS ON SOON USING PHOTOBUCKET.
How to get a photo on your post, select [host an Image] button
Then a box appears
Click on [choose] button
This opens a box at your own computer to allow you to search for your pictures and select one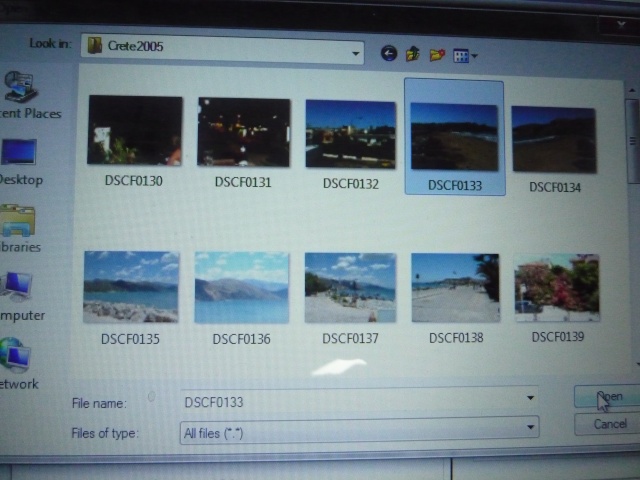 Click on the photo and click [open] and the box on the right automatic fills the [choose] box
at this point you can change the size of your photo 320 smallest, default is 800, in the drop down menu above the [host it] button.
(Sorry my cursor is annoyingly sitting on the [host an Image] button in the picture below)
click on the [host it] button when you are happy with the photo size and three lines of detail appear after 20 secs, click on [copy] button of the middle line. Then on your computer keyboard press cntl C
Move the cursor into the place where you wish the photo to be and then right click your mouse and click on [paste]
This drops a code image of the picture into the area that you clicked in before the [paste]. The Image is underlined in red on this picture below.
at anytime you can press the [preview] button below to view your picture/s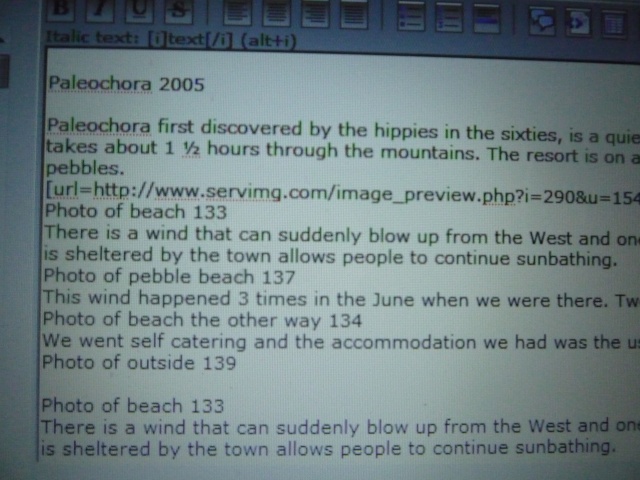 Pressing the [Upload] button in the host an image box will clear the previous photo ready for the next
You can close the box by clicking on the [host an image] button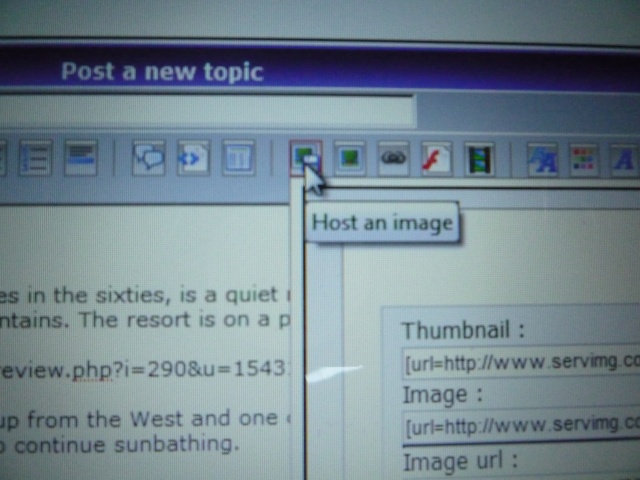 Preview you review by pressing the (preview] button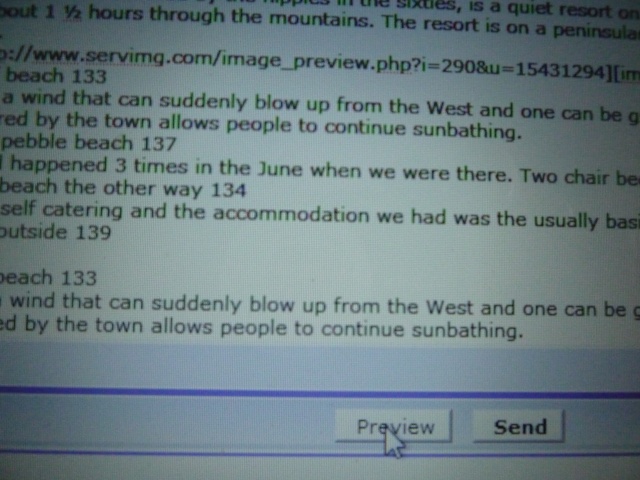 This is what you can see, repeat the above for each picture and press [Send] button when you are happy with the result.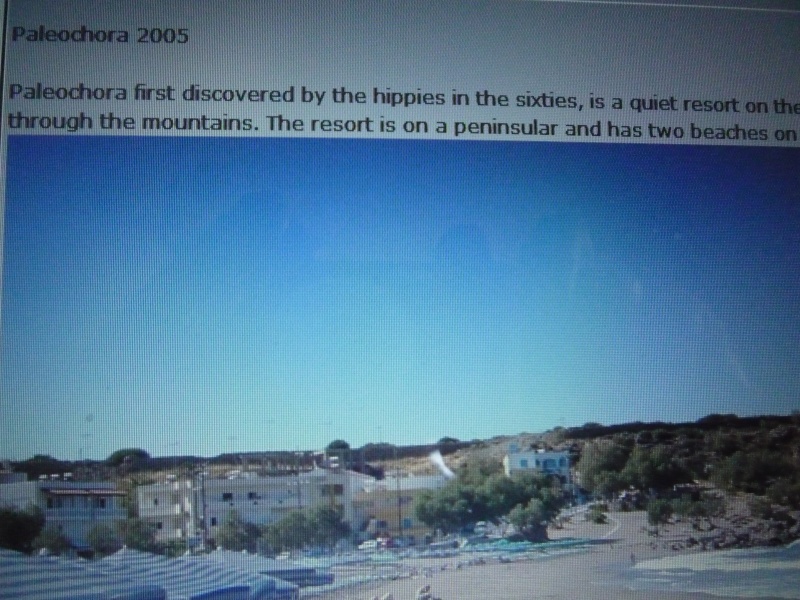 It seems complicated but once you have done one it become second nature.
tips
1) If are doing several photo's and you find after pressing [host an image] button it says server down press the [preview] button and it clears it.
2) The fifth button will centre your picture if you first highlight the code image of you picture and the press this [centre] button
3) the last picture above is 800 size and the others are 640 size.
I will add to this or change it as other ideas come to light